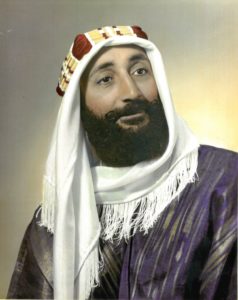 Joseph G. "Sonny" Herro, age 90, of Gladstone passed away peacefully on Friday, January 24, 2020 at Pinecrest Medical Care Facility in Powers.
Joe was born on January 3, 1930 in Escanaba, MI, the son of George J. And Nellie Herro. Joe sailed the Great Lakes from 1947 until 1953, doing his apprenticeship for the electrical trade during the winter. He became a journeyman electrician in 1955 and was a member of the International Brotherhood of Electrical Workers for 66 years. During his career he worked construction jobs in the U.P., Minnesota, No. Dakota, New York, New Jersey for numerous contractors including Rapid Electric. He retired in 1991, moving to Tennessee, and returning to the U.P. in 2007. Joe was a devoted member of the St. Stephens Episcopal Church of Escanaba and St. Raphael's Episcopal Church of Crossville, TN, Serving on the Vestry and as Junior Warden.
On April 16,1955 Joe married Nancy LaSalle and they had one son, Joseph Hal. Nancy passed away May 3, 1959. On May 26,1962 Joe was united in marriage to Mary (Troyer) Ott. Together they have shared 58 years of wonderful memories. In 1971 he and Mary purchased a resort in the Hiawatha National Forest, renaming it The Camel Rider's Restaurant and Resort, reflecting his Lebanese heritage. They sold the business in 1978 and it has continued under that name until the present time.
Joe enjoyed deer hunting with his sons each year until his health prevented him from doing so. He did excellent woodturning, making beautiful woodenware for his family and friends. He also participated in the Waterfront Art Festival for several years. Joe will be deeply missed by so many.
In addition to his wife Mary, Joe is survived by his sons, Joseph H. (Roberta) Herro and George J. (Shannon) Herro both of Garden, daughters, Kathleen S. (James) Dekeyser of Wheaton, IL, Melissa A. Hunt of Santa Barbara, CA, and Sharon M. Herro of Escanaba, his sister Sharon (Dan) Boyle, brother-in-law David Moyle of Gladstone, step-son Jon (Jeannie) LaSalle of Marquette, nine grandchildren, and eight great-grandchildren and numerous nieces, nephews and cousins.
Joe was preceded in death by his parents, his first wife Nancy LaSalle Herro, sisters Audrey Derouin and Saralee Moyle, and brothers-in-law Tom Willis and Clifford Derouin.
A memorial service for Joe will be held at the convenience of the family this coming spring. The Skradski Family Funeral Homes of Delta County are assisting the Herro family.